We Have The Coldest Cryotherapy Machines In Nashville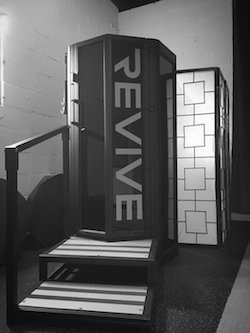 Cryotherapy is a recovery treatment that uses intensely cold temperatures to help restore your body in a way that you can't do any other way. At Revive Sports Recovery, we use Impact Cryo machines and pride ourselves for having the coldest machines in Nashville. We also take our machines with us to 2 locations so you don't have to travel far to get the best in recovery.
Fill out the short form on your screen to learn more today!
Whole Body Cryotherapy
Cold therapies have been used for centuries for their anti-inflammatory effects. If you've ever sustained a sports injury, you're likely familiar with polar plunges, contrast baths, whirlpools, and good old-fashioned ice bags. Like a plunge, whole-body cryotherapy focuses on the systemic effects of extreme cold on the body for a short period of time.
We use Impact Cryo machines which are designed to encompass your entire body in an extremely cold environment. Treatments last no longer than 3 minutes, during which time the top layer of the skin is lowered to nearly 32ºF. Exposing the body to an extreme environment in a controlled way triggers an emergency response, which releases anti-inflammatory enzymes, stimulates lymphatic and immune efficiency, and sends oxygen-rich blood to places in the body that need it, aiding in faster recovery times.
Come See Us In Nashville For Intense Recovery
We offer cryotherapy treatments at our primary Revive Sports Recovery location in the 12 South area of Nashville, but we also travel to Training Camp near The Gulch and Chadwick's Fitness in Franklin to make access to the coldest machines around easier than ever.
Fill out the short form on your screen to learn more today!